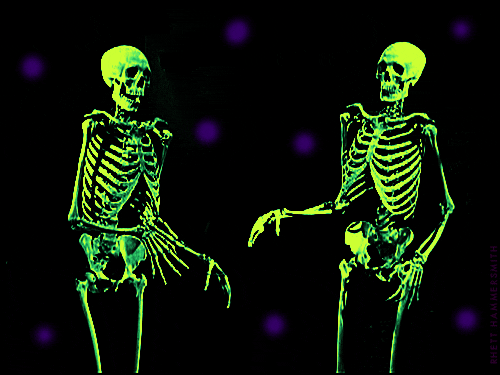 MEGA LIST FOR ALL HALLOWEEN WEEKEND STARTING TONIGHT TILL HALLOWEEN NIGHT!
Hudson Terrace (Hell's Kitchen) "Sky High Halloween" spans over three floors including the rooftop. Music by Lohrasp Kansara and DJ Dubbz. Free one hour of open bar. Tickets at $22.
Sky Room (Midtown West) "Twilight Zone" theme on the rooftop. Free drinks for wearing an alien costume. Skip the Line tickets at $20.
Rosewood Theater (Hell's Kitchen) "Prohibition Party" theme turns back the clock to 1933. Anyone dressed to the period gets a free drink. Tickets start at $15. .
Gilded Lily (Meatpacking District) "Golden Goblin" party. Music by DJs Rick Wonder, Abi and Ricky Cee. Tickets at $22. VIP admission at $32.
The Notorious (Meatpacking District) "Suicide Squad Halloween" starts with a one hour vodka open bar at 9pm. Tickets at $22.
Gansevoort Plunge Rooftop (Meatpacking District) " Haunted Hotel" theme on the rooftop. Tickets at $38. VIP admission with 1-hour of vodka open bar at $48.
Highline Ballroom (Meatpacking District) "Le Cirque du Horror" party. Tickets at $26.
Phd Terrace at Dream Hotel (Midtown West) "That 70's Show" themed event with music by DJ Danga, Lohrasp Kansara and Mike Sation. Tickets start at $38. One and two hour open bar at $42/$58.
Le Grande at Time Hotel (Times Square) "American Horror Story" with one hour of vodka open bar starting at 9pm. Tickets at $20.
Decked Out Yacht Cruise (Midtown West) "Sunset Scare" Yacht Party leaves the docks on Pier 83 at 9pm for a 3-hour Manhattan cruise. Free tickets to afterparty included with costume. Tickets at $26.
Cielo (Meatpacking District) "Rise of the Dead" features one hour of vodka open bar starting at 9pm. Music by Francis Mercier. Tickets at $20.
Living Room at W Hotel (Times Square) "The Last Dance Halloween" admission at $22 with one hour of vodka open bar ticket at $28.
Bowlmor (Chelsea Piers) "Haunted Carnival" theme. Laser tag and bowling. Music by DJ Sapra. Tickets at $15.
Dewey's (Midtown West) "I Love the 90's Throwback" party. Tickets at $20. Fresh Prince 2-bottle VIP for eight people at $400.
Cannibal Beer & Butcher (Gramercy) " Day of the Dead" is four hours of unlimited food and drinks from 9pm until 1am. Costumes and cocktail attire. Tickets at $80.
SideBar (Union Square) Two hours of open bar from 11pm until 1am. Tickets at $58.
Mad River Grille (Upper East Side) "Nightmare on 82nd Street" is three hours of open bar from 9pm unil midnight. Live DJ until 4am. Tickets at $48.
TICKETS FOR THESE EVENTS CAN BE PURCHASED
Here
_____________________
HALLOWEEN WITH FRENCH MONTANA 10/31/17
7pm
Get your costume together. We're raising the roof on Halloween as hip-hop star French Montana returns for a live Main Stage performance. Come early and try out some of our Halloween attractions, including "It: Float", a chilling cinematic VR experience based on the hit movie, and Dark Corner VR, featuring two groundbreaking experiences from the masters of VR horror. --- For security reasons, please make sure your costume observes these guidelines: No fake weapons No costumes featuring obscenity or profanity No costumes that conceal your face Samsung Security reserves the right to deny entry for costumes that do not meet the above guidelines.
Additional Instructions
This event is 21+. Space is limited. RSVP is first come, first served. RSVP does not guarantee entry.
____________________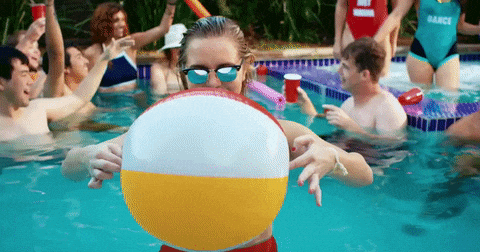 10/27 Holloween Party Grace Hotel
__________________________
THIS HALLOWEEN WEEKEND AT
Autumn, the season for apple cider, pumpkin spice lattes, corn mazes, and Halloween. We're getting into the holiday spirit with a fun night full of games and prizes!
Come show off your greatest Halloween look and take part in our costume contest, where the winning look gets to take home a prize!
Get a glimpse into your future with tarot and horoscope readings!
Gather 'around for the National Murder Lovers Club as the ghost of Edgar Allan Poe calls upon famous horror writers and villains to try and find his killers. It's a literary-themed round of mafia! Work with (or against) your friends to figure out who did the crime before they strike again!
Spin the Wheel of Misfortune to see what fate lies in store for you! Will it be a delightful prize or an undesired curse?
We'll also have some spooky writing activities to help craft your perfect nightmare!
Delicious treats will be provided by Max Brenner and photobooth provided by OM Digital!
Please Note: This event is intended for 21+. Ticket includes entry to the event plus one drink.
Monday October 30: 7:00PM
–
9:00PM
Rare Book floor @TheStrandBookStore



___________