A 40,000 sq. ft immersive haunted experience + popup club.
Centered around the upcoming closure of the L Train, straphangers will arrive at Club Transit, a popup hub for NYC's most exciting names in music, fashion, art, food + drink. From there, passengers are led on a terrifying, mind-altering journey through the decaying streets of Bushwick, warped bt the chaos and destruction wrecked by the distrubing aftermath of the L train shutdown. Once your journey's complete, you'll head back to Club Transit, Bushwick's last refuge from the shutdown's wrath … or is it?
Parties hosted by: Apocalipsis by Riobamba, Blood Rave, Telfar, Club Glam, Bubble T, Exodus by Joey LaBeija, Dae Dham by Greem Jellyfish, Odalys, Gabriel Held Vintage, Balamii Radio and more.
Dates
25, 26, 27, 30, 31, November 2, 3
Buy Tickets
_____________________
Enter our oozy, goopy, mysterious land of slime and celebrate the most wicked night of the year with the A/D/O creative community.
Featuring large-scale, slimy installations by the fantastical, Brooklyn-based artist, Misha Kahn and music by Lupe Fuentes and Occupy the Disco.
Open Bar with Entry. Lewks encouraged. Slime will be flowing.
*A limited number of tickets will be available at the door. 21+.
__________
__________________________
_________________________________
Sneak or treat, We have an All STARS line-
up prepared for your devilish late party ways. Come hither and join us for all the Members Vibes that you know and love because the surprises will surely ensue;)
WHEN: Halloween Weekend October 28th ~ 5am - 6pm
WHERE: Upon Ticket Purchase, Details Will Be Sent
Address will be sent to ticket holders
Also check out the actual Halloween day Members party @ Bogart house
__________________
Halloween Fashion Show and Party at HGU Hotel
Presented by Fashion Nation in collaboration with Red Square Model Management, Dining Engagement Group, IE VIP Network and 95.5FM-HD2 Russian Radio
Showcasing Mr. Great's Glow-In-The-Dark S/S 2019 Collection
Thursday, October 25th 2018 at 7pm
Live mannequin presentation 7pm; Showtime 9:30pm
34 East 32nd Street, between Madison Ave and Park Ave S, NYC
___________________
Friday, October 26th 2018
between 11th and 12th Ave., NYC 10019
18 + TO ENTER, 21 + TO DRINK
Free admission on Victoria's list ~
__________________________________
Tickets Here
________________________________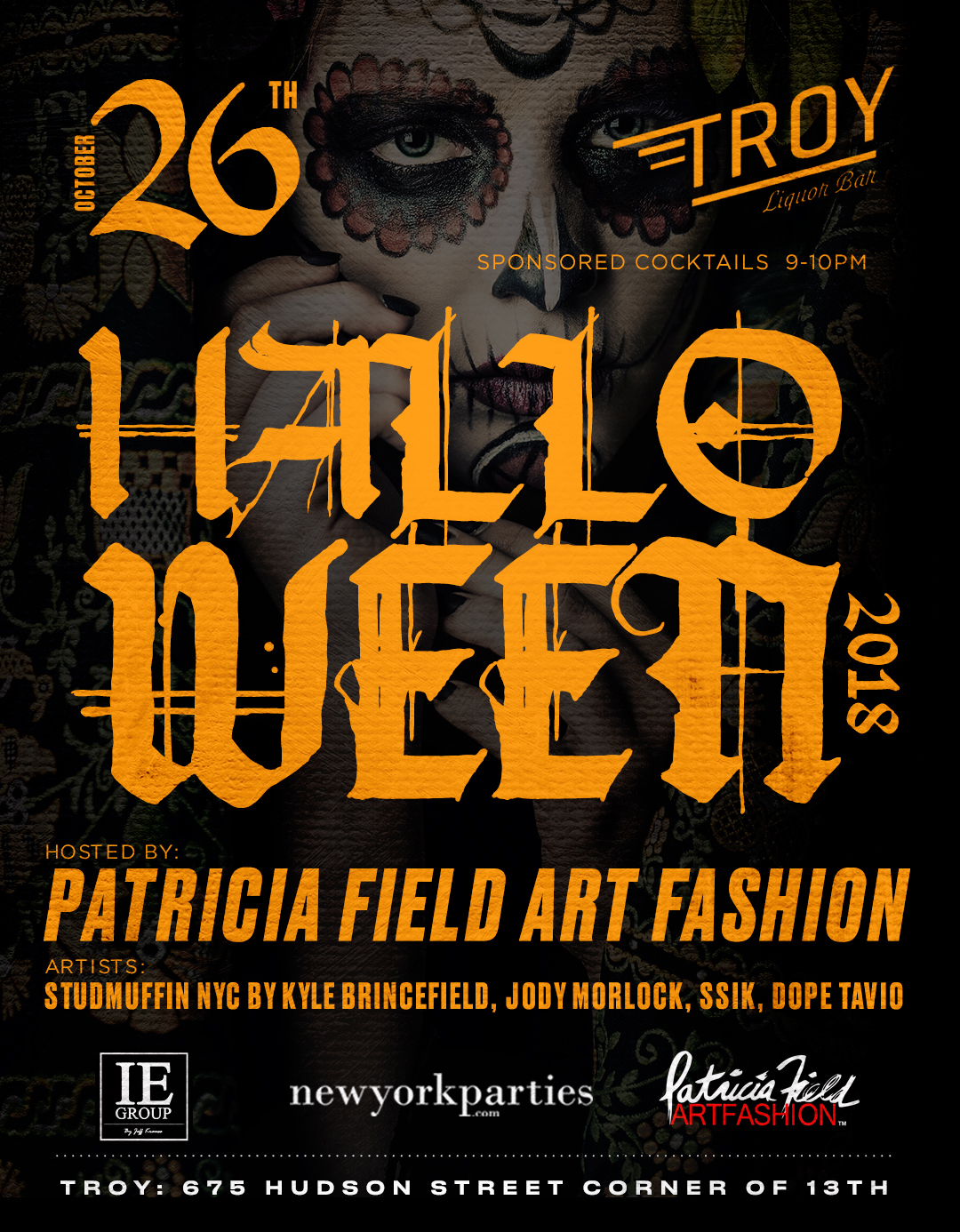 Sponsored Cocktails 9-10PM
CLICK HERE TO RSVP​
________________________________