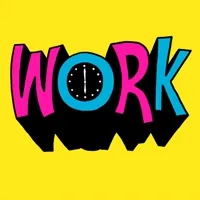 IVE BEEN SO BAD AT MULTI TASKING AND POSTING ON THEPRINTUPLIST ALL OF NOVEMBER AND NOW INTO DECEMBER. ITS BEEN A CRAZY HECTIC COUPLE MONTHS AND IVE BEEN TRYING TO BALANCE SO MANY THINGS AND SADLY THEPRINTUPLIST GOT THE SHORT END.
AS WE ENTER THE 10th YEAR NEXT WEEK...YES THATS RIGHT ITS THEPRINTUPLIST BIRTHDAY...I NEED TO MAKE SURE TO KEEP THIS BABY GOING FOR AT LEAST ANOTHER 10! I REALLY LOVE MY LIL LIST OF FUN AND LOVE LOVE LOVE GETTING ALL YOU INTO FUN SHIT IN NYC.
IM GOING TO DO MY BEST THIS MONTH AND NEXT TO MAKE SURE THEPRINTUPLIST IS LISTING AS LONG AS YOU PROMISE TO KEEP STOPPING BY AND LOOKING.
XO
PRINTUP